DevOps Consulting across all Cloud Partners
Dataphilic accelerates your ROI in cloud. Cloud enabling is equal to fueling a growth engine. Our Speed, agility and cost of running your cloud will help achieve your goals fast. DevOps is a shift of culture and practices within the organization, but we help companies create an architecture that incorporates DevOps best practices and pipelines easy to visualize and practice.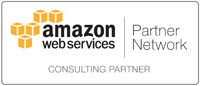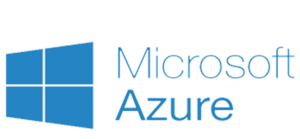 Our DevOps Process
Design
We architect the solution out of the requirements and put an end to endless planning.
Switch to actionable and repeatable steps, focused towards the objective.
Build
Begin with a plan, develop and move speedily to the application with our well tested configurations.
Create environments in no time from our well tested templates and sequences. Avoid mistakes and reduce the time to build.
Feedback
Quick feedback loops and smaller build cycles to boost development and business agility
Use the feedback to understand the behavior of the application in real time and make quick improvements.
Release
Get a hands on to frequent releases easing the pressure of big failures or gigantic deadlines.
Distributing the burden of hefty feature releases to numerous facilitated build release cycles.
DevOps Case Blogs
As we spoke about the recent AWS S3 fiasco and world going [...]
Why Choose Us
Dataphilic helps large enterprises, ISVs and analytics start-ups to embrace the cloud productively.

Our engineering services are designed to deliver significant improvements in terms of performance and costs.
We provide easy to use templates and tools to our customers to spin up Hadoop and Spark clusters of any size.
We suggest customers decouple storage from compute making their compute environment elastic and hence creating a variable cost model for our customers.
What Client's Say
"We migrated our Oncology collaboration software solution to AWS. The project required understanding of the application technology stack, deep security and compliance expertise and skills in cloud architecture. With hub-users such as physicians, physicists and dosimetrists caring for patients in clinics across USA, we migrated the system in under 4 weeks, with relentless focus and execution. dataphilic's team, with their expertise in cloud, security and compliance has mapped cloud to business requirements in every step, earned our trust to continue to provide DevOps services"